After the Plumber, Call Capital
Adjusting Services
A Leaky Pipe Can Wreak Havoc on Your Bathroom and Kitchen Floors, Walls and Cabinets
Has a burst pipe damaged your home? A plumbing damage public adjuster can help.
A busted pipe can quickly escalate into an emergency, damaging your property and belongings, and it can lead to potentially serious problems like mold and wood rot. Your first step as a homeowner is to fix the pipe and stop further property damage, and you should notify your insurance company as soon as possible. However, the most important call you will make is to Capital Adjusting Services. We can help get the maximum settlement possible for plumbing insurance claims.
A public adjuster from Capital Adjusting Services will spring into action to get your property dry, get your claim filed, get you paid and even help you find great contractors to handle the repairs. Although your insurance company is certainly there to help you, remember they are also looking out for their own interests and will attempt to keep the financial hit - to themselves - as small as possible. It is important to have a professional advocate who is only working to maximize your settlement and help you get your property repaired.
Call Capital Adjusting Services today and meet your new public adjuster before property damage occurs. They will be at the ready to help the day you need it.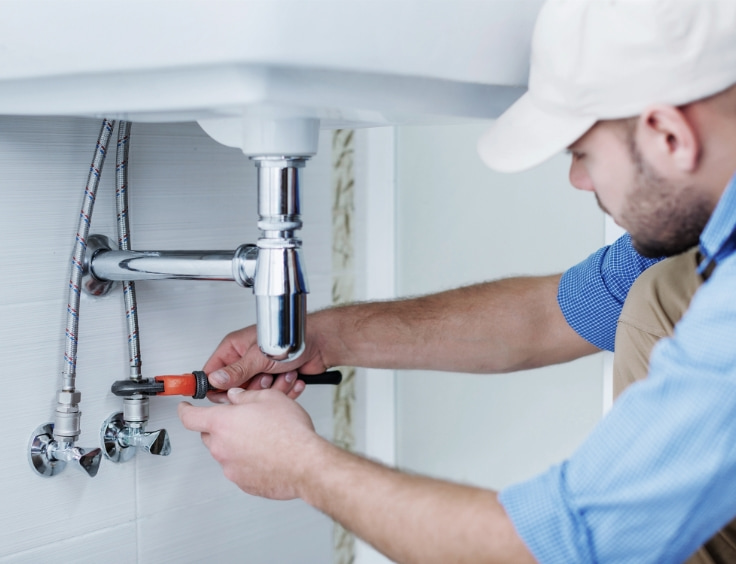 Why Call a Public Adjuster for Your Plumbing Insurance Claim?
You may not know what a public adjuster is or how they can help. Your insurance company will assign an adjuster to handle your claim. Ultimately, their adjuster is looking out for the best interests of the insurance company. A public adjuster is different. They work for you, and they have every incentive to look out for your interests. Adjusters do not charge an upfront fee and only get paid when you do, so they work diligently to get a fair settlement. They are deeply knowledgeable about the insurance company and the claims process, and adjusters know precisely what to look for to support your claim. One government study that examined hurricane claims found that homeowners who hire a public adjuster get settlements that are 747% higher than when they face the insurance company alone. Even when you factor in the fee, homeowners still get more money when working with a public adjuster.
Our experienced public adjusters can help with pipe leak insurance claims and many others. A pipe leak public adjuster and the Capital Adjusting team can assist you with:
Inspecting your property to document the extent of the water damage
Helping you find trustworthy contractors to handle repairs
Filing your plumbing or water damage insurance claim
Getting you the maximum settlement
Even if you have already settled your claim and had it denied by the insurance company, a pipe leak public adjuster still may be able to help you get the maximum settlement.
What Types of Leaks Do Plumbing Insurance Claims Include?
Water damage in your home is scary. For most people, their home is their most valuable asset, and water damage can quickly cause various issues. Unfortunately, it's likely that your homeowner's policy only covers water damage in limited scenarios:
Drainpipe leaks
Frozen pipe bursts and ice dams
Leaky appliances (e.g., washing machine)
Toilet overflows
Tub overflows
Breaks, bursts, or leaks in water pipe
Water heater leaks
The damage must be sudden to qualify for coverage. Damage that results from an appliance that has been slowly leaking for months will not be covered. Any sort of damage that can be attributed to the homeowner's negligence may not be covered.
Additionally, not every homeowner's policy will cover damage that results from the leak. While they may cover the costs related to replacing the pipe, they may not cover any damage that results from it. So, if your burst pipe damages a nearby wall, your policy may not reimburse you for the cost of repairing the wall. Check the wording in your policy to see if the resulting damage is covered.
Because homeowner's policies are structured this way, you must regularly check around your home for leaks.
Offices Throughout the East Coast We Are Licensed in These States
Washington, DC

Virginia

Maryland

New Jersey

Pennsylvania

North Carolina

South Carolina

Iowa

Georgia

Puerto Rico

West Virginia

Michigan

Minnesota

Indiana

Ohio